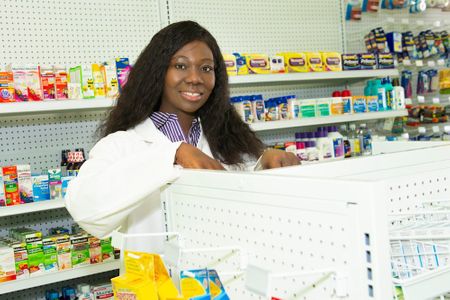 About Us
Green Health Pharmacy is a local pharmacy serving the Woodbridge/Dale City areas and the County of Prince William as a whole. We are a family-owned, innovative practice with an integrative approach to health through medicine, supplements and nutrition.
Our goal is to serve the community as a reliable resource for information and support for our customers' health concerns. We are proud to offer traditional prescriptions, private charge accounts, free local delivery, integrated natural and alternative treatments, a full line of vitamins and herbal supplements and prevention and education programs.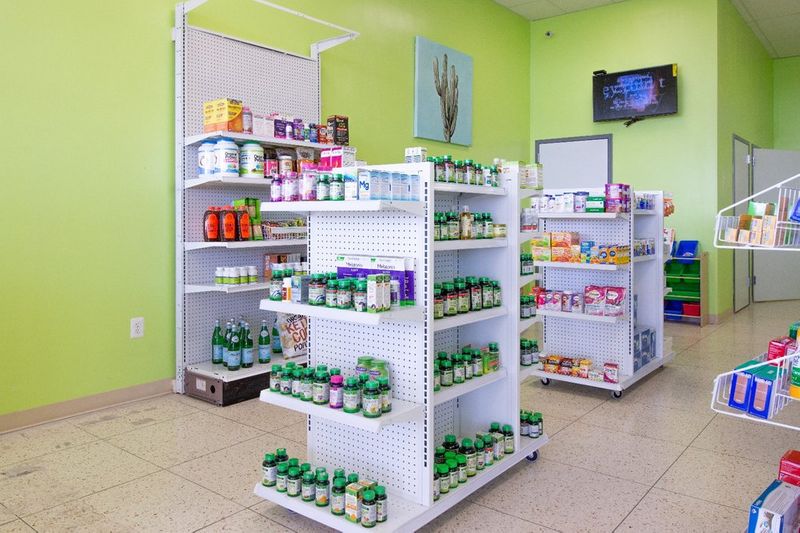 The pharmacy is also the home of Green Health Specialty Foods, which offers gluten free, organic, low-carbohydrate and many other types of specialty foods. We have products for those with celiac disease, gluten allergy or intolerance, wheat intolerance or any type of food allergy.
Meet Dr. Kwame Ennin, PharmD
Affectionately called "Dr. E"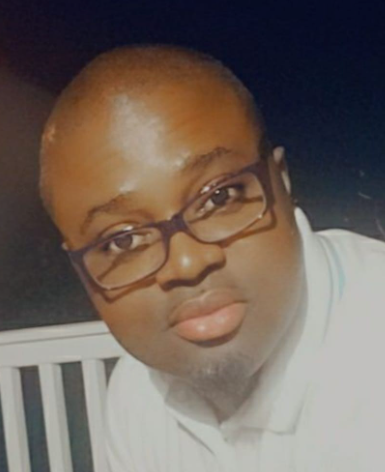 Degrees:
Doctor of Pharmacy (PharMD)
Board Certified Pharmacist
Certified in Functional Medicine (CFMCP)
Post Doctoral Studies in Functional Medicine:
Functional Cardiology

Functional Endocrinology / Hormone Disorders

Functional Gastroenterology

Functional Rheumatology & Autoimmune Diseases

Functional approach to Mitochondrial Disorders & Energy Metabolism

Neurocognitive Disorders & Reversing Cognitive Decline (Bredesen Protocol)

Epigenetics & Genomic Medicine

Functional approach to Detoxification/Genetics

Functional approach to Environmental & Food Allergies
My journey on the path of Functional Medicine began about 11 years ago. I had recently just transferred from the northern neck area of Virginia as staff pharmacist at a chain pharmacy to the northern Virginia area, where I met a diabetic patient who was no longer a diabetic and has gotten off her all medications for diabetes. She explained how all her various symptoms had disappeared as a result of the nutritional interventions and holistic treatments she had received from her holistic doctor. Already frustrated with the conventional medical system, I started doing my own reading and research in complementary and alternative medicine. I had always been a great fan of alternative medicine having undertook a course of alternative medicine in my third year of my pharmacy training. I made lifestyle and nutritional changes myself, including stopping gluten, dairy, and sugar, adding a daily ritual of exercise, and nutritional supplements – I felt the difference physically and mentally and that was the "AHA" moment for me.
Curious to learn more, I went from doing research on how I can help patients as the practice of conventional pharmacy had not afforded me the privilege to help such patients. I continued reading more and sought the counsel of leading experts in the field of functional medicine. To be able help patients get to the root cause of their conditions became a burning desire and passion.
I knew it was time for a change when the trend of not being able to help patients with simple ailments such as acid reflux with over-the-counter PPI's and antacids kept on becoming the norm. Over the next few years, I went through a very rigorous program, and trained with some of the leading experts in the field of Integrative and Functional medicine. Armed with this new knowledge, my quest to learn more continued, and I completed my training in Functional Medicine to become Certified Functional Medicine Practitioner. I did additionally post graduate training and certifications in other areas of integrative and functional medicine, including Integrative Oncology and Functional Fertility Training, where I have helped a good number of patients and have gotten to be known for. At GHFM clinic, I have combined my years of experience as conventional pharmacist with my extensive training in the field of Integrative and Functional medicine. With this combined approach, I incorporate the best diagnostic tools and technologies from conventional medicine, as well as emerging tools and tests that help me identify the critical imbalances that are the root cause of disease to help me treat the whole system not just the symptoms.
I welcome you to Green Health Functional Medicine Clinic. Together we will walk on your road to wellness!